Retreat on the practice of introspection and patience – Teachings by Ven. Thamthog Rinpoche
27 July - 9:00

-

4 August - 17:00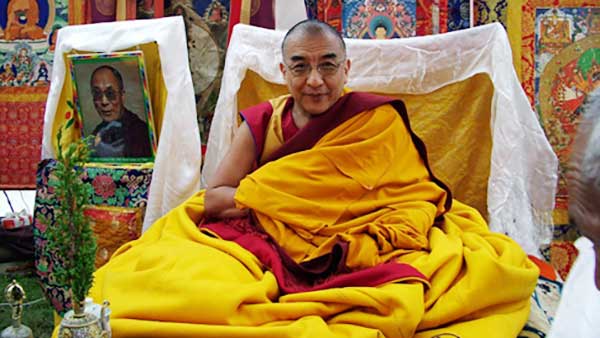 (AUTOMATIC TRANSLATION)
From Saturday 27 July to Sunday 4 August Retreat with Ven. Thamthog Rinpoche on the practice of patience and introspection.
DATES AND TIMES
From 27 July to 3 August 9.30-12.00 and 14.00-17.00
Sunday 4 August at 9.30-12.00
Saturday 3 August 9.30-12.00
Awarding of Bodhisattva Vows
The practice of patience, on which this year's summer retreat is held, is rooted in the mind of Bodhicitta. It is indeed one of the transcendental Perfections which constitute the conduct of the Bodhisattva.
To create the seeds and strengthen the altruistic motivation of Bodhicitta, Rinpoche will confer the Bodhisattva vows. The ceremony will be preceded by the practice in seven branches, to prepare the mind with the purification and accumulation of merits.
Saturday 3 August 2.00pm-5.00pm
Initiation of Chenrezig Ngesung Kundrol
Cherenzig is the personification of enlightened compassion. In this particular event, the initiation is given according to the particular insight of Taphu Dorje Chang and helps to develop the potential of loving kindness, compassion.
Sunday 4 August 9.30-12.00
Initiation of Orange Manjusri
Manjusri is the manifestation of the wisdom of Buddha. He holds the sword and the text of the Prajnaparamita, to symbolize the wisdom that cuts off ignorance, which is the cause of samsara.
THE PRACTICE OF INTROSPECTION AND PATIENCE
The mental aspect of introspection, of mental alertness, is a very important mental factor to protect our mind, to avoid being distracted and influenced by external phenomena or events and to protect our virtuous practices and actions.
Our mind can be compared to a wild elephant, memory and awareness can be compared to a rope and introspection to the eyes that observe. Introspection is like the eyes, it must ensure that you do not escape that wild elephant that is our mind, keeping it tied with the rope of memory and awareness.
In practicing virtuous things one encounters obstacles that must be removed and to remove them it is necessary to find antidotes and patience is a supreme antidote to the hatred that, of all mental afflictions, at its very rise, makes inner peace disappear. Moreover, in every moment when hatred pervades our mind, innumerable virtuous imprints are destroyed.
Because of hatred, we perceive others as "enemies" to fight and we perform non virtuous actions that, in turn, will cause us future suffering.
For all these reasons, it is very important to combat hatred by applying the antidote of patience.
There are many analytical meditation techniques which, if applied with perseverance and determination, lead to pacifying the mind through patience, preventing the onset of hatred.
These techniques are described in detail by Shantideva (Indian scholar and mystic, who lived between the 7th and 8th centuries) in the fifth and sixth chapter of his work "Guide to the Bodhisattva Life Conduct".
USEFUL INFORMATION
Participation in the withdrawal
It is also possible to participate in just one day.
For a better organization it is necessary to register in advance at the Institute secretariat by sending an email to info@ghepelling.com or by calling n. 022 576 015.
DAILY LUNCH
Lunches will be organized by the Institute.
LOCATION
The event will be held at the Ghe Pel Ling Institute in Via Euclide 17 – Milan (MM1 Villa S. Giovanni)